Festival of India presents a wide variety of opportunities for festival attendees to dive into the incredible spiritual depth and wisdom of the ancient east. With renowned guest speakers hailing from all over the world, we are proud to present a lineup of seminars and topics that will surely inspire you! Don't pass up the opportunity to interact and ask questions with our host of learned, spiritual scholars.
Pavilion Guests for 2017
Candramauli Swami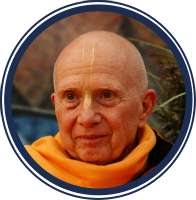 Born in New Jersey, Candramauli Swami first came in contact with the Hare Krishnas in the early 1970s at the age of 24 in Denver, Colorado. Candramauli Swami is best known for his missionary work within prisons. He visits inmates, holds spiritual programs, writes letters, and shares spirituality with inmates around the world. His dedication to the welfare and sustainable rehabilitation of these prisoners has culminated in the book "Holy Jail". In over thirty years of operation, the lives of hundreds of inmates have changed. Originally based in Chicago, Candramauli Swami now spends most of his time in Karlovac (Croatia).
Bhaktimarga Swami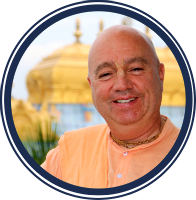 Bhaktimarga Swami, born in Chatham, Ontario, has been a practitioner of bhakti yoga for over 30 years. Based in Toronto, he is a world-renowned instructor of bhakti yoga and mantra meditation. In 1996, Bhaktimarga Swami achieved a remarkable feat when he walked across Canada. He has since walked across the country three additional times and has been featured in The Longest Road, a National Film Board documentary detailing the history of the Trans Canada Highway. He is affectionately known as "The Walking Monk." With a background in fine arts, Bhaktimarga Swami is renowned for his theatrical productions.
Dravida Das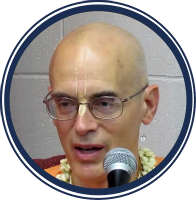 Dravida Dasa joined the Hare Krishna movement at the age of 25 in early 1973 in Brooklyn, New York. He had already been exploring yoga and meditation for some time. Ultimately, after coming across books about bhakti yoga, he dedicated himself to it's timeless spiritual path. Dravida Dasa spends much of his time editing numerous books on bhakti yoga. With a strong inclination towards music and writing, he has made recordings of the Bhagavad-Gita and other bhakti yoga titles, and rendered some of them into English poetry. He currently resides in San Diego, offering regular Bhagavad Gita classes as well as leadership for many programs there.
Malati Dasi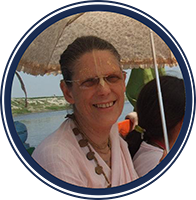 Malati dasi was one of the first bhakti yoga practitioners in the West in the late 1960s. In 1968, Malati dasi, along with her husband and two other couples flew to London, England where they established the Hare Krishna movement which continues to thrive and attract thousands of people today. In addition, she is famous for helping introduce George Harrison to the culture of bhakti yoga!
Malati dasi has been instrumental to the establishment of bhakti yoga outside of India. In fact, she was a leading force behind the inauguration of the Festival of India in the West. She is an extraordinary leader, teacher, and pioneer. She is currently the leader of the "New Vrindavana" farm and temple community in West Virginia. Toronto's Festival of India is so grateful to host her again this year.
Tariq Saleem Ziyad
With degrees in Psychology and Business, Tariq Saleem Ziyad, a Certified Family Life Educator, (CFLE), is also a Certified Family Wellness Instructor, a Prepare/Enrich Administrator, a member of the National Council on Family Relations, and co-author of numerous magazine and newspaper articles about parenting, relationships and marriage.
He is founder of ManTalk Sessions, a forum for supporting and strengthening men to accept the responsibility of protecting and caring for women, children and the community. Called affectionately, the "transcendental Muslim", Mr. Ziyad is a bridge builder, community organizer and a highly respected proponent of Interfaith initiatives, emphasizing Unity in Diversity among spiritual communities.
You can find him and his wife, Krsnanandini dasi, in our Spiritual Seminars Tent this weekend!
Krishnanandini Devi Dasi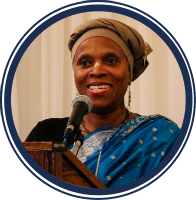 In addition to being a teacher at the Cleveland Hare Krishna temple, Krsnanandini Devi Dasi is Co-Director of Dasi-Ziyad Family Institute, a non-profit agency dedicated to strengthening families, couples and individuals with healthy relationship skills based on universal spiritual principles. Krsnanandini devi dasi holds degrees in Education and Sociology, is a Certified Family Life Educator (CFLE), certified Family Wellness Instructor, and a Prepare/Enrich Administrator. Her husband, Tariq Ziyad is a Certified Family Life Educator, (CFLE), is also the founder of ManTalk Sessions, a forum for supporting and strengthening men to accept the responsibility of caring for women, children and the community.
Bhakti Vinoda Swami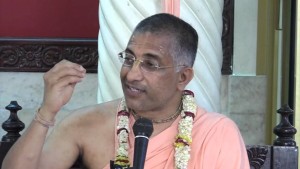 Bhakti Vinoda Swami, a chemical engineering graduate from NIT Trichy, India, became a full time missionary shortly after completing his studies. As a student, he won several awards as the most outstanding student and best guitarist, and participated in the debate and drama teams. He now utilizes these passions in assisting in the mission to spread love of god around the world. He particularly enjoys working with youth. It is his first time in Canada, and we are thrilled to have him at this year's Festival of India! Don't miss him in our Q&A and Spiritual Seminars tents throughout the weekend.
Agnidev Prabhu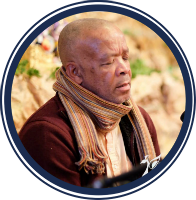 Agnideva Dasa was born in Trinidad and Tobago but moved to New York in his youth. It was there he met the Hare Krishna devotees and became involved in the Krishna Consciousness movement. He was later accepted as a student of A.C. Bhaktivedanta Swami Prabhupada. In 1972 he began publicly performing bhajan and kirtan in the traditional Bengali style. He is renowned even up till today a one of the most expert and devotional singers. Since 2013 he has returned to Trinidad and assumed the service of president of the local Hare Krishna temple there.
Amala Kirtan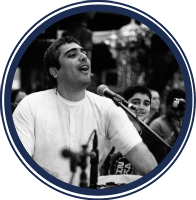 Amala Kirtan Dasa is a world-renowned kirtan singer from Brazil. He has been singing his entire life, performing at very young ages. A father of two and an IT professional by day, he travels every year to share the gift of kirtan around the world. His style is influenced by both Western and Eastern teachers, and his love for his craft can easily be perceived by anyone who hears him perform. His voice promises to move your soul. Amala Kirtan has been performing Kirtan around the world in the traditional way while retrieving the original mood of expressing and singing the ragas.
Akinchana Krishna Dasa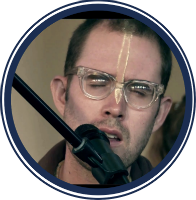 Akinchana Krishna Dasa was born in New York City. He became interested in bhakti yoga as a teenager and began his spiritual practice in 1996. He received formal guru-disciple relationship in 2000. He has been a music-lover for his entire life. Kirtan (musical mantra meditation) has always been very important to him on his spiritual journey. Akinchana Krishna Dasa has been serving BB Govinda Swami as a harmonium player for the past few years and has traveled to many countries around the world. He currently resides in India with his wife.
Madhuri Pura Dasa
Born and raised in a household of avid kirtan singers and musicians, Madhuri Pura Dasa is a monk who has dedicated his life to sharing bhakti yoga. His father, taught him traditional instruments as a child and he later studied both Indian and western classical music. His style blends modern influences with the ancient art of Kirtan to create a unique sound. Madhuri Pura Dasa travels internationally, hosting mantra meditation workshops and enlivening and energizing communities with his music. Currently, he spends most of his time serving in an ashram in Denver, Colorado, teaching kirtan as well as preparing for his new album.
Madhava Das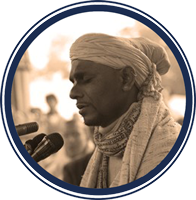 A native of Mauritius, Madhava das was given his first drum at the age of five. At 18, he moved to Vrindavan, a place of pilgrimage in India where musical meditation has been practiced continuously for centuries. He spent the next seven years living in an ashram, learning musical meditation under the direction of the legendary Aindra dasa. While there, he played the mrdanga drum for hours on end, day after day, honing his rhythmic skill and sensitivity.
Unbeknownst to him, through internet recordings he was also becoming an influential figure in the global meditation and yoga scene. You don't want to miss his incredible, soul-stirring musical meditation sessions, that you can catch in our Bhajan Kutir – our tent fully dedicated to non-stop musical meditation.
You can catch him and his incredible chants as part of the explosive closing kirtans on the main stage on both days of our festival!
Krishna Kishore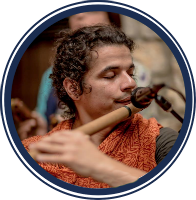 Having grown up in a family that embraces kirtan music, Kish has developed a deep love for kirtan that emanates from him when he chants. As a boy, he attended a gurukula school in the sacred village of Mayapur, India. This is the village where sacred kirtan originated, and he learned the secrets and techniques of kirtan from the gurus who have studied it directly from the ancient traditions. Kish plays mridanga drum, harmonium, and excels in flute, as well as other instruments. His remarkable energy and enthusiasm during kirtan awakens the audience's soul to experience the actual essence of kirtan's love.
Ekalavya Dasa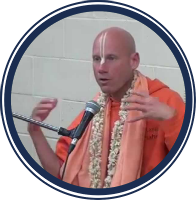 Ekalavya Dasa was born in New York City in 1965. He started doing mantra meditation on beads when he was 12 and received the Bhagavad-Gita at age of 14. Ekalavya was born in an affluent family which encouraged education, culture and the arts. In 1982, he entered the Berklee College of Music and had already learned sixteen different instruments by that time. He has been practicing bhakti yoga since 1992 and mainly been based in India, where he has been serving various communities. Ekalavya is a well known traveling monk visiting countries in North America, Europe, the Middle East and India.
Subhaga Swami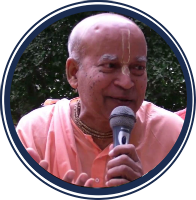 Subhaga Swami was born in Kolkata, India. He spent most of his early life in Kolkata and, in 1965, he left to study engineering in London. While studying there, Subhaga Swami was introduced to the Hare Krishna culture. He worked under the direct instruction of his guru, A.C. Bhaktivedanta Swami Prabhupada, translating different scriptures from Sanskrit and Bengali to English and also books from English to Bengali. Subhaga Swami has been based in Mayapur, West Bengal for the last 40 years. At the age of 76, Maharaj is currently traveling around the world to inspire people in their spiritual lives.
Bhakti Bringa Govinda Swami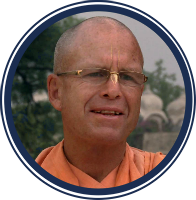 BB Govinda Swami has been practicing bhakti yoga since 1971. He was formally accepted as a student (disciple) of A.C. Bhaktivedanta Swami Srila Prabhupada in the same year. BB Govinda Maharaj served in various leadership roles in Hare Krishna communities around the globe up until 1993. At that time, he also began to accept students. BB Govinda Swami is known worldwide for his amazing kirtans and engaging massive crowds to participate in mantra meditation. He is a strong spiritual leader in countries like Volga Region CIS, Iraj, Lebanon and Syria, Mauritius, Kazakhstan, Kyrgyzstan, Tojikistan, Turkmenistan and Uzbekistan.