The past four decades have witnessed the Festival of India blossom into one of Toronto's most dazzling, head-turning summer events. We are excited to announce that the next year's festival – the 44th Annual Festival of India (also known as Ratha-Yatra) will be taking place on July 16th and 17th, 2016.
The event will begin with a euphoric parade down world-famous Yonge Street (beginning at Bloor and continuing south to Queens Quay). The celebrations then will shift to Centre Island for two days of festivities expected to draw close to 40,000 people.
The festival is open to the public and free for everyone. Get more information by checking the links inside the menu above.
---
Festival Information
Friday, July 17th 2015 from 10am – 10pm
LIVE 12-hr Kirtan Broadcast!
Saturday, July 18th 2015 from 11am – 2pm
Saturday, July 18th from 12pm – 9pm
Sunday, July 19th from 12pm – 5pm
Pan-Am Games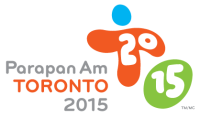 Plan your trip downtown. Click on the button below to get more information.
Accommodation
Looking for a place to stay during the weekend of the festival? Click the button below to get more information about our partner hotel – The Bond Place Hotel in Toronto.